In the world of web development, WordPress stands out as a robust, flexible, and user-friendly platform. The plugins are like the lifeblood of a WordPress website; they enhance functionality, add features, and empower WordPress users to tailor their websites to their unique needs. Whether you're a seasoned web developer or a beginner just getting your feet wet, understanding essential WordPress plugins is crucial to maximizing your WordPress site's potential.
In this article, we'll cover ten essential WordPress plugins that should be installed on your WordPress website, ranging from SEO to security and page building to analytics. We've also included a comprehensive FAQs section towards the end to cover some common questions about WordPress plugins. Now, let's dive into the list of essential plugins.
Just like its name suggests, All-In-One SEO is a powerful WordPress plugin that offers a suite of tools to optimize your website for search engines. With over 2 million active installations, it's one of the most popular WordPress plugins for SEO.
Key Features Of All-In-One SEO Include:
XML Sitemap Support: It generates and submits an XML sitemap to Google and other search engines, helping them better index your site.

Google Analytics Support: This feature allows you to track visitor interaction on your website.

Automatic Meta Generation: The plugin automatically generates meta descriptions for your posts and pages, improving their visibility on search engines.
Although All-In-One SEO offers a premium version with advanced features, its free version is more than enough for most WordPress websites.
WP Rocket is a caching plugin that helps to improve your WordPress website's page load times. Faster load times can improve the user experience and positively impact search engine rankings.
Key Features Of WP Rocket Include:
Page Caching: Caching creates an ultra-fast load time, essential for improving Search Engine Optimization and increasing conversions.

Cache Preloading: Preloading the cache improves indexing by search engines.

Images On Request: Images are only loaded as your visitor scrolls down the page, improving the load time of the page.
While WP Rocket is a premium plugin, its features and capabilities make it a worthy investment.
Contact Form 7 is a free WordPress plugin that lets you manage multiple contact forms on your WordPress site. It supports Ajax-powered submitting, CAPTCHA, and Akismet spam filtering.
Key Features Of Contact Form 7 Include:
Customizability: The plugin offers flexibility with its form and mail contents, allowing you to customize form fields, appearance, and mail contents.

CAPTCHA Support: Helps to prevent spam submissions on your contact forms.

File Uploading & Attachment: This feature allows your users to upload files via your contact forms.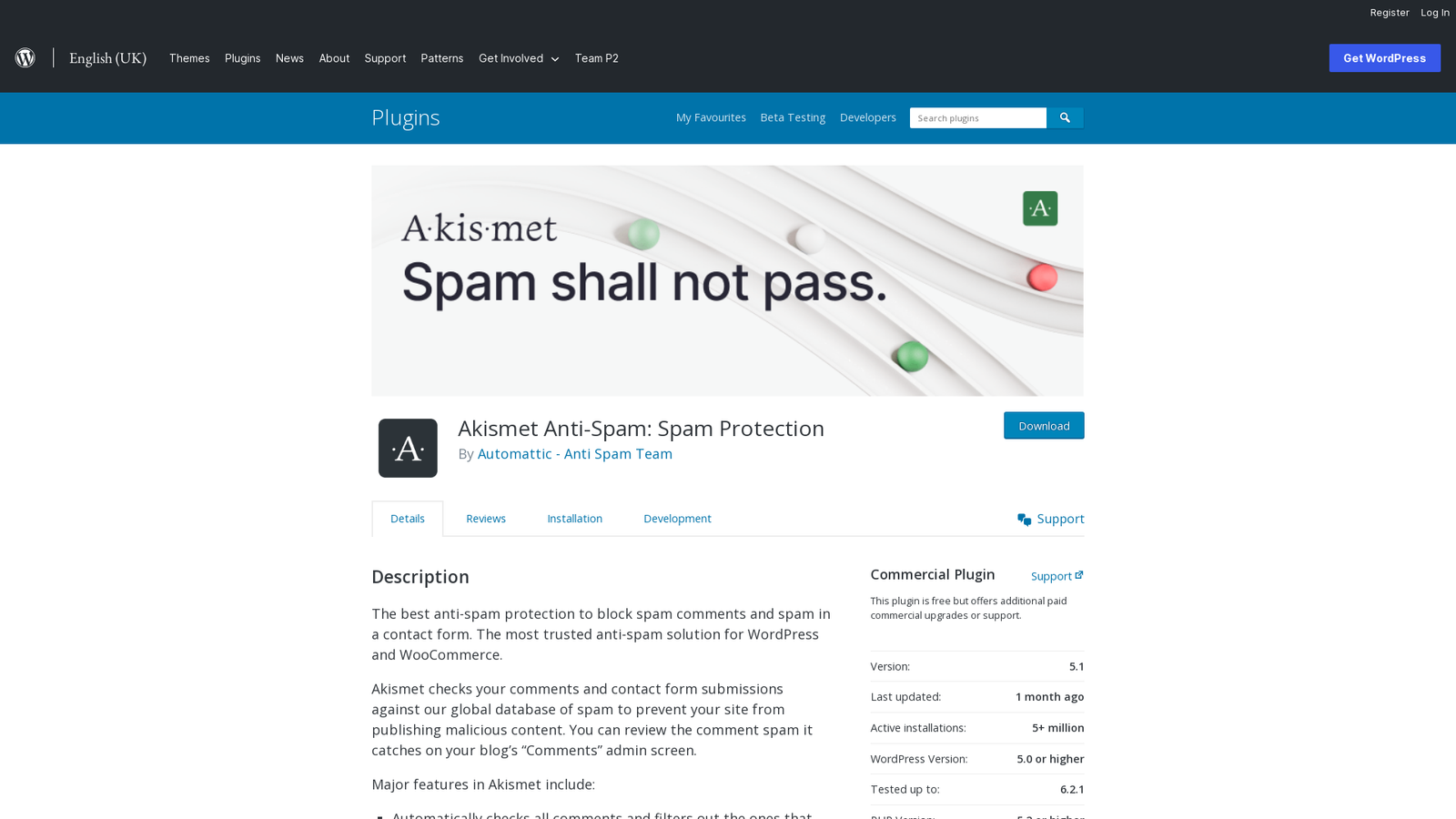 Akismet Anti-Spam is an essential plugin for all WordPress websites. It filters out spam comments, which can be a significant issue for popular WordPress sites.
Key Features Of Akismet Anti-Spam Include:
Automatic Spam Filtering: This feature automatically checks all comments and filters out the ones that look like spam. This can save you from the hassle of manually sorting through comments.

Discard Feature: This allows you to outright block the worst spam. This feature can help speed up your site by preventing the most egregious spam from slowing down your site.

Status History: This allows you to view the history of a comment. This can provide insights into how many spam comments have been caught, how many were cleared or missed, and the URLs in the comment body.
Akismet Anti-Spam offers a free version for personal sites, but commercial sites will need to opt for the premium version.
Security is a critical aspect of running a WordPress site, and Wordfence Security is a top-rated security plugin that offers comprehensive protection.
Key Features Of Wordfence Security Include:
Firewall Protection: This feature identifies and blocks malicious traffic.

Security Scanner: The plugin scans for malicious code and vulnerabilities on your WordPress site.

Live Traffic Monitoring: It enables you to monitor your website traffic in real-time, including bots, humans, 404 errors, logins and logouts, and more.
Wordfence Security offers both a free version and a premium version with more advanced features.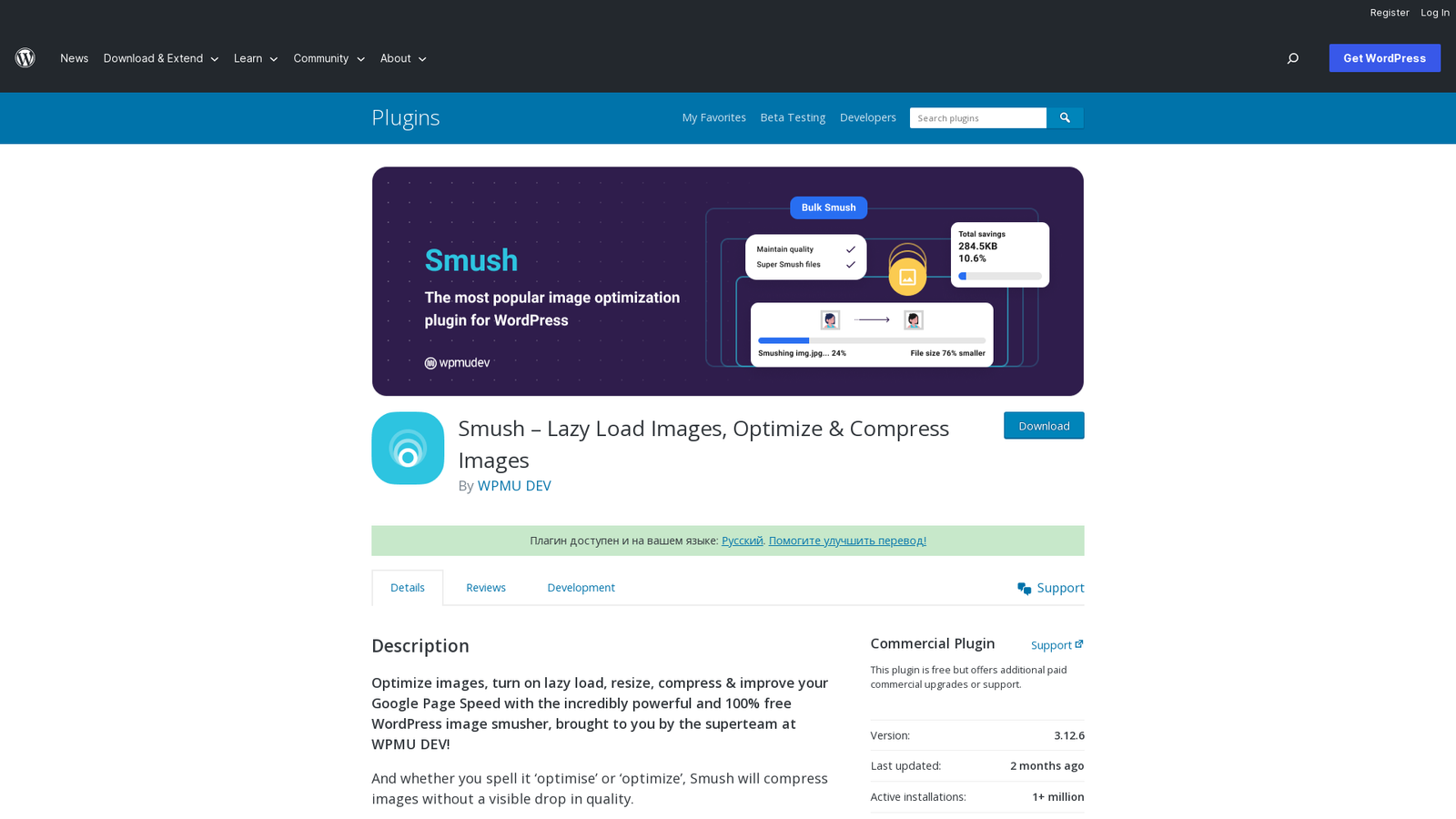 WP Smush is a performance plugin that helps optimize images, improving your site's speed and performance.
Key Features Of WP Smush Include:
Lossless Compression: WP Smush uses advanced compression techniques to shrink the size of your images without degrading their quality.

Bulk Smush: You can optimize up to 50 images with one click.

Lazy Load: This feature delays the loading of off-screen images for a faster initial page speed.
WP Smush offers a free version with essential features and a premium version with more advanced features.
Redirection is a popular WordPress plugin used to manage 301 redirections, track 404 errors, and tidy up any loose ends on your site.
Key Features Of Redirection Include:
Redirect Manager: Allows you to easily manage 301 redirections.

404 Error Tracking: Tracks 404 errors on your site and allows you to tie these errors to 301 redirects.

Conditional Redirects: Supports various conditions for redirects, such as login status or browser type.
Redirection is a free plugin and provides excellent functionality for most WordPress sites.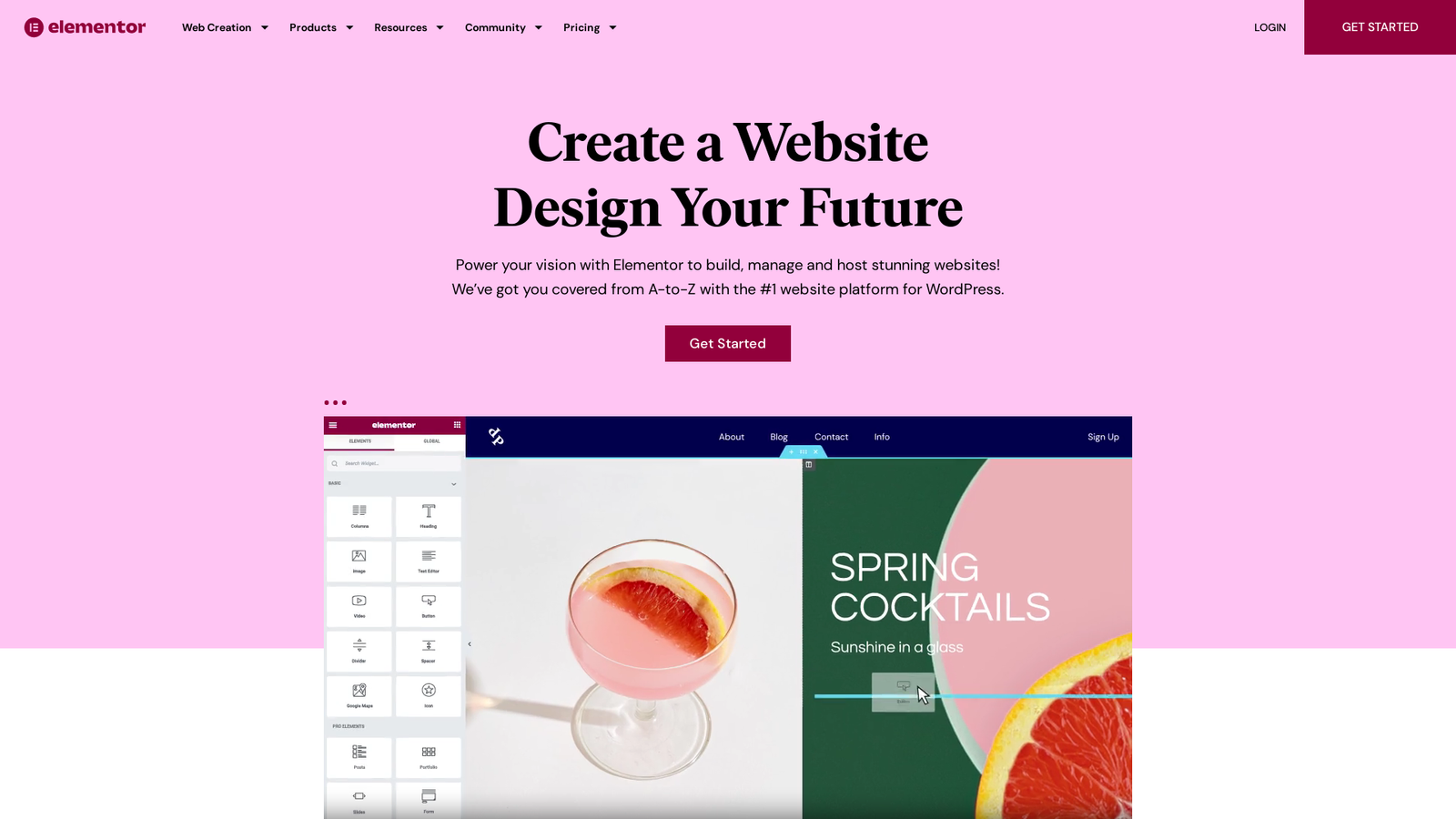 Elementor is a drag-and-drop page builder plugin that allows you to create beautiful pages for your WordPress site without requiring any coding knowledge. It's a free plugin that offers a premium version with more advanced features.
Key Features Of Elementor Include:
Visual Editor: You can design your pages in real-time and see exactly how they look as you build them.

Widgets: Provides numerous widgets for adding features like buttons, forms, and more.

Responsive Editing: Makes sure your website looks great on all devices.
With Elementor, building pages on your WordPress website can be a breeze.
Ensuring that your WordPress site is adequately backed up is critical, and WPvivid is an excellent tool for the job. It is a user-friendly, reliable, and free WordPress backup plugin that meets all your site's backup needs.
Key Features Of WPvivid Include:
Automatic Backups: You can set up automatic backups as per your schedule.

Backup To Remote Storage: WPvivid supports multiple cloud storage options, including Google Drive, Dropbox, and Amazon S3.

One-Click Restore: Restoring your website from a backup is as easy as clicking a button.
If you're looking for a Google Analytics plugin for your WordPress website, look no further than ExactMetrics. With this plugin, you can connect your WordPress site with Google Analytics in just a few clicks.
Key Features Of ExactMetrics Include:
Real-Time Statistics: Displays real-time stats so you can see who is online, what they are doing, and more.

Universal Tracking: Tracks users across devices and platforms to give you the most accurate data.

E-Commerce Tracking: If you run an e-commerce site, ExactMetrics can track your sales, conversions, and other e-commerce metrics.
ExactMetrics offers a free version with basic features and a premium version with advanced features.
Conclusion
The WordPress plugin market is vast, with thousands of plugins available for almost any functionality you can think of. However, the ten essential WordPress plugins we've discussed above are a great starting point to enhance your WordPress website.
Remember, while installing plugins, always ensure that they are from trusted developers, are regularly updated, and are compatible with your current WordPress installation. By using the essential plugins in this list, you can improve your WordPress site in areas such as SEO, security, performance, and user experience.
Now, let's take a look at some frequently asked questions about WordPress plugins.
Frequently Asked Questions
What Are The Essential WordPress Plugins For A New Website?

A new WordPress website should at least install these essential plugins:

All-In-One SEO: For search engine optimization.

WP Rocket: To improve website speed and performance.

Contact Form 7: To manage contact forms.

Akismet Anti-Spam: To prevent spam comments.

Wordfence Security: For website security.

WP Smush: To optimize images.

Redirection: To manage redirections and track 404 errors.

Elementor: For designing beautiful pages.

WPvivid: To back up your website.

ExactMetrics: To view your website's analytics.
How Many WordPress Plugins Are Too Many?

There's no hard and fast rule about the number of plugins you should have. It's more about the quality of the plugins you choose. It's better to have ten well-coded plugins than three poorly coded-ones. However, it's good practice to keep your WordPress plugins list lean and only use the plugins that you need.
Are There Any Free WordPress Plugins?

Yes, many free WordPress plugins offer a great range of functionalities. Some of these include Contact Form 7, Akismet Anti-Spam, WP Smush, and Redirection. However, remember that free plugins may not offer as many features as their premium counterparts.
Do I Always Need To Update My WordPress Plugins?

Yes, keeping your WordPress plugins updated is crucial for security and performance. Plugin updates often include patches for security vulnerabilities and enhancements for performance and compatibility.
What Is The Best WordPress Plugin For SEO?

All-In-One SEO and Yoast SEO are two of the best WordPress plugins for SEO. They both offer comprehensive SEO tools, including meta tags, sitemaps, and content analysis. They also both offer free versions, making them accessible to all users.
How Can I Install A WordPress Plugin?

From your WordPress dashboard, go to "Plugins > Add New". Search for the plugin, then click "Install Now" and then "Activate". For premium plugins, you'll typically need to upload the plugin file, which you'll get when you purchase the plugin.
That concludes our overview of ten essential WordPress plugins and our FAQs section. We hope this article has been helpful and encourages you to explore the vast range of plugins available to you as a WordPress user.